Rob had been working at a mid-sized asset manager doing quantitative financial research but really was not happy with the culture.  He was stressed, fighting with his spouse, moping around the house on weekends. See Rob in the picture to the left.
He felt that his job could be in jeopardy since his employer knew he might not be a good fit.  So much of happiness is fitting in.
Rob came to Career Services Plus not knowing how to move companies.  Specifically, Rob also did not know how to approach the culture topic during interviews since he knew it was a delicate issue.
What did I do? 
Enhanced his resume to WoW status

Reached out to my network to understand the cultural differences among quant firms

Identified and networked him into 10 companies that were growing and fit his cultural goals  
After Rob and I practiced interview skills specifically geared towards the culture fit issue, he interviewed at 4 of the 10 companies. He is now working at a more senior position with people with whom he feels share his professional and personal values. 
His blood pressure has dropped, and his family looks forward to spending time with him again!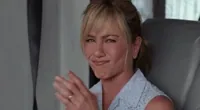 Just like last week, just look how happy Jennifer Aniston is (GIF to the left).
Great job Rob!
Sign up for a Complimentary Conversation
[contact-form-7 id="4″ title="Contact Us"]
#jobsearch, #career, #careers, #careercoach, #careerdirection, #gotajob, #Imhired, #executivecareercoach, #hiring, #jobs, #resume, #executivecareercoach,  #NYCarea, #marketingjobs, #salesjobs, #ITjobs, #financejobs