Congratulations to my career coaching client Kyle G. for landing a job at McDonald's!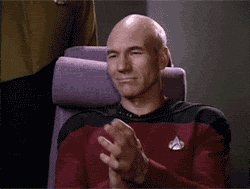 Kyle had been working in the international business space but felt that his advancement was limited by the size of his company.
Kyle knew his resume and LinkedIn profile did not truly represent his past accomplishments or potential future contributions to a new company.  He came to the right place, Career Services Plus, for his job search and career direction.
I enhanced his resume to make it WoW by better organizing the contents, creating a visually pleasing reader experience, and demonstrating those skills which were directly applicable to what McDonald's and similar employers wanted.
I optimized his LinkedIn profile with better content and more open user settings (behind the scenes-so important).  Recruiters had no problem finding Kyle!
Within 1 month of working together, Kyle pivoted from a small company with limited advancement to the Golden Arches of unlimited opportunity!
Great Job Kyle! 
#jobsearch, #career, #careers, #careercoach, #careerdirection, #gotajob, #Imhired, #executivecareercoach, #hiring, #jobs, #resume, #executivecareercoach,  #NYCarea, #marketingjobs, #salesjobs, #ITjobs, #financejobs